Inspired by the Piglets for Post-Fistula Women project, SWAP is a new effort to support and engage groups of women in microfinance opportunities beyond animal husbandry. These include developing small businesses such as tailoring, hairdressing and catering. By the end of 2018, MPA supported ten women's SWAP groups.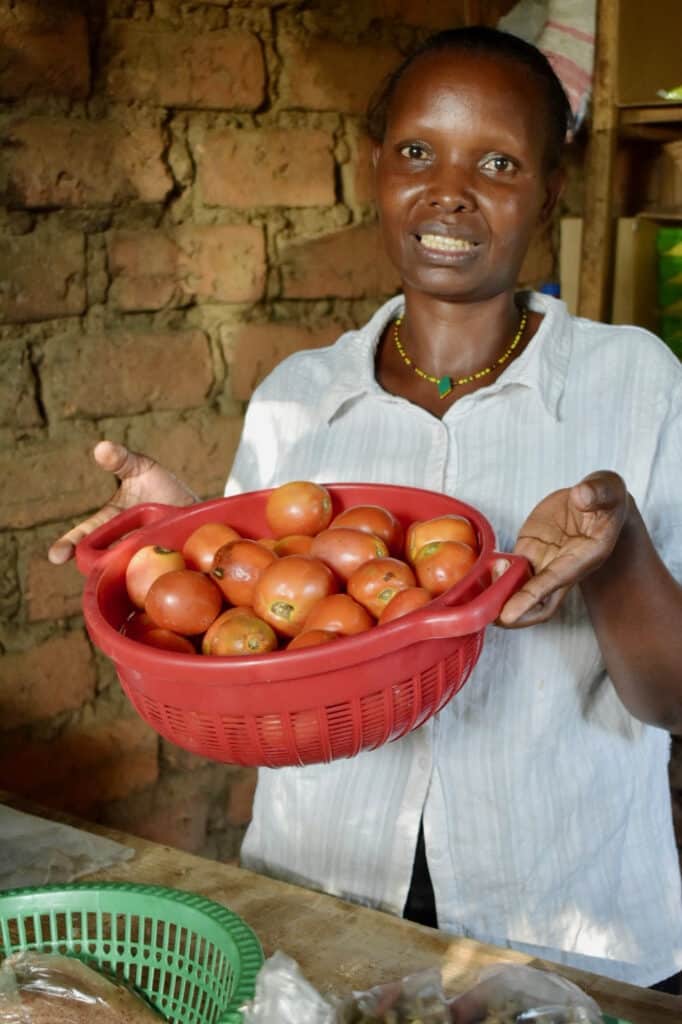 Not all of our post fistula women are in a position to raise pigs for a variety of reasons– religious, logistic, or market. They now have options through the SWAP project. Women can receive loans or vocational training for projects more suitable.

Frances is a widow and mother to six children. With the help and support of the SWAP opportunities, she has a market stand to sell silver fish, potatoes and more goods to her community. The area around her won't provide a market for piglets, so she (and we!) have adjusted. There is always a way!

MPA's Women for Women has earmarked in April $662.69 for the microfinance projects with SWAP as this month's allocation. THANK YOU!