Limited resources and inadequate infrastructure make access to healthcare services a significant challenge in Africa's poorest communities. Effective health programs can help improve access and promote better health outcomes in these underserved areas.
Need:
---
One of the more common causes of maternal mortality and death in children in sub-Saharan Africa is obstructed labor. It is due in large part to limited access to health care resources, lack of education, poverty, and remote distance from healthcare facilities.​
Having a baby in Uganda is 21 times more deadly than having a baby in North America.
Solution:
---
MPA's Safe Woman/Health Program helps mothers thrive via access to pre-natal care, education and microfinancing. MPA equips midwives with ultrasounds to identify three high-risk obstetric conditions that would mandate referral to a health facility with an obstetrician and educating the mothers on the importance of delivering at the village health center.​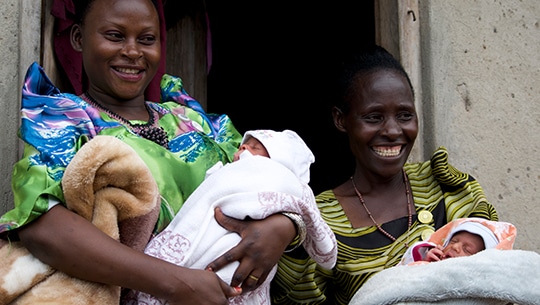 11335
Ultrasounds performed
2299
Post fistula women started a piggery or alternative income project
22
Ultrasound machines placed at health centers
55
Moms-to-be referred to give birth under a doctor's care
0
Of those endured an obstetric fistula in their labor
Our Health Projects Program Heroes
---