Limited resources and inadequate infrastructure make access to healthcare services a significant challenge in Africa's poorest communities. Effective health programs can help improve access and promote better health outcomes in these underserved areas.
Have your donation doubled through August 31, 2023, when you give to support our health programs
A Traveler's Reflection
Dear Friends,
My trip to Uganda and Kenya with MPA was life-changing. It reinforced my belief in microfinancing as the key to ending global poverty and allowed me to witness the impact of MPA's programs. I met Annette, who shared her heartbreaking story of multiple labor-and-deliveries resulting in the survival of only one child and the suffering caused by an obstetric fistula injury. Thanks to generous donors, MPA empowers women like Annette through piglet income projects, where they receive training and a pig to start their own sustainable businesses. Your donation of $200 can change or save a woman's life by buying a pig, while $2,500 (15 pigs) can provide an ultrasound machine for a clinic.
From July 1 to August 31, your donation will be matched, up to $75,000, thanks to the generosity of MPA's friends. I urge you to seize this opportunity and help uplift lives through the Health/Safe Woman program.
Sincerely,
Lea
11,334
ultrasound scans have been performed in remote village health clinics
297
women identified as having high risk pregnancies and referred to deliver at the hospital. Of those who did deliver at hospital, ZERO experienced an obstetric fistula injury.
5,036
women have participated in the Safe Women project changing their life forever
4,009
piglets have been distributed or sold within the program creating a sustainable income-generating project for all
A look at Uganda's maternal healthcare systems & the impact of extreme poverty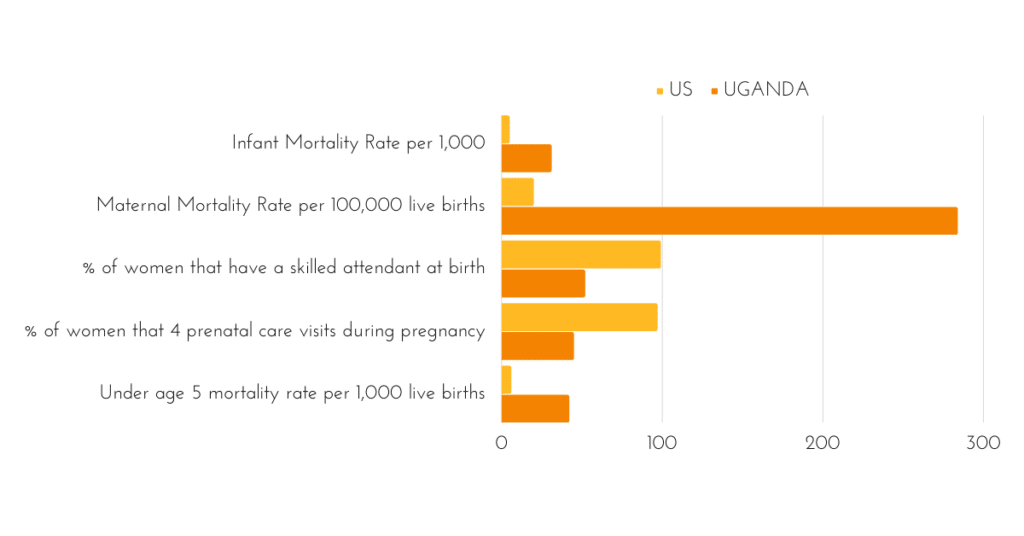 Ensuring the well-being of mothers and their newborns is a crucial aspect of healthcare systems worldwide. Maternal healthcare, with its various components ranging from antenatal care to postpartum support, plays a pivotal role in promoting positive outcomes for both mothers and infants. However, the availability, accessibility, and quality of maternal healthcare services can vary significantly between countries.
By comparing these two countries, we can gain valuable insights into the factors influencing maternal healthcare and identify potential areas for improvement.
Ready to make a difference?
Join us in impacting communities in Africa by providing a hand up from poverty to possibility. With each donation made, you're supporting a business entrepreneur to lift themselves out of extreme poverty with dignity and respect.