Benson Phiri, was born on the 6th of April 2006 in Kasama, Zambia. His parents, Benson Phiri and Virginia Musonda are both Zambian citizens. He is 15 years old and has two sisters and four brothers. He is the second born in his family. His father works part-time as a gardener and his salary cannot afford to pay school fees for six children. His mother is self-employed, selling vegetables and tomatoes to earn enough to take care of the family.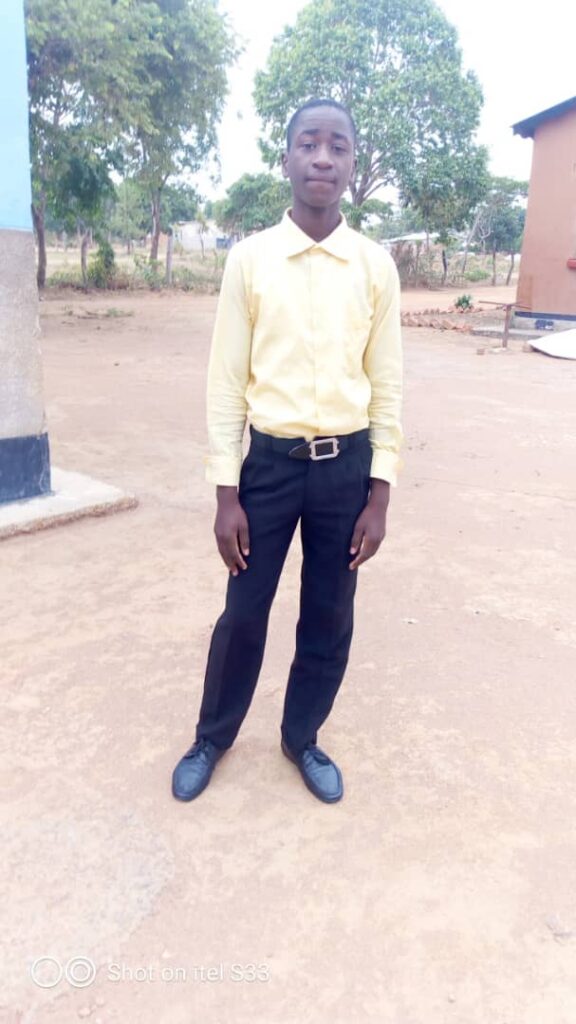 When school begins in 2021 Benson will be in 10th grade. He is a hard-working pupil and education is very important to him, His favorite subjects are Science, Maths, and Physical education (P.E). He is a member of the debate team and soccer club His goal is to pass grade 12, go to the university, and pursue a National Service degree. His passion ever since he was a little boy, has been to join the Zambia National Service.
Benson is facing challenges in paying his school fees, as his parents are not able to finance his education. A scholarship for Benson means that he can continue his schooling while the parents support his younger brothers and sister. Benson likes helping the young boys and girls in the neighborhood with their homework and encourages them to work hard for a better future. During School Holidays, he offers to help at the Sister's Convent.
Benson is attending Nseluka Secondary School in Nseluka, Zambia. He hopes to complete his education in 2026 when he will receive his degree in National Services.