Kintu, a resident of Buwunga sub-county in Masaka district, has been a beneficiary of the Cow Program. He received his cow in 2020, and by 2022, it had already given birth to a heifer. Kintu eagerly awaits the calf to stop weaning so he can pass it on to another farmer. The impact of the cow on Kintu's family has been remarkable, significantly improving their standard of living compared to before.
Kintu expresses his gratitude for the transformative effect the cow has had on his family's life. Previously, they struggled with low crop yields and had no stable source of income. However, with the cow, their situation has changed drastically. In just two years, they have witnessed tremendous progress and now have a reliable daily income source, along with the creation of additional income streams.
The cow has proven to be a wise investment for Kintu's family. They have been able to enhance their harvest by utilizing animal manure, resulting in improved crop growth and higher yields. In the past, their crops suffered due to infertile soils, but now they record bountiful harvests of various crops. Kintu cites an example of doubling his coffee bean production from 140-155 kilograms to 304 kilograms, and he anticipates similar success with their vanilla crop.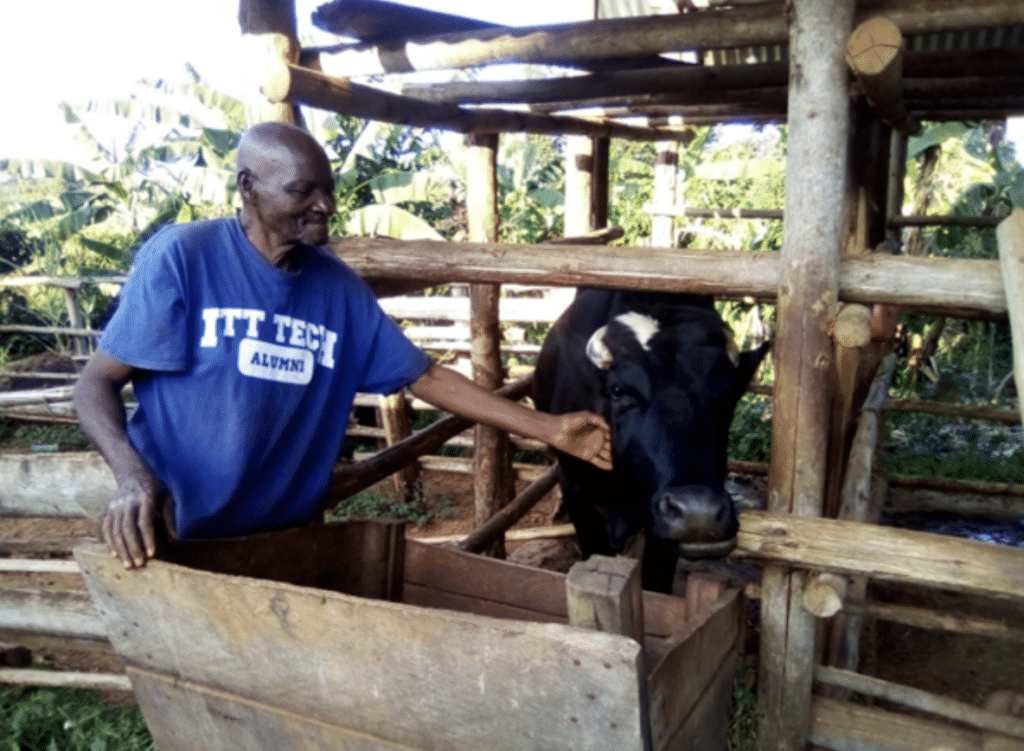 The family now enjoys an abundance of food throughout the year. By cultivating crops such as beans, bananas, cassava, and sweet potatoes, they can sustain themselves with high yields that provide enough food season after season. Kintu expresses his gratitude to the Bishop, MPA, and MADDO Dairies Ltd for the life-changing Cow Program in Masaka Diocese. He highlights that the program is inclusive and appreciates the extension services provided, including dairy farming training and veterinary support such as artificial insemination.
Kintu's story exemplifies how the Cow Program has positively impacted the lives of people in Masaka Diocese, providing them with opportunities for economic growth, food security, and access to valuable support services.