In the quiet village of Kabale, nestled amidst lush greenery, a simple yet profound change has taken place—a change that is reshaping the lives of its residents in ways unimaginable. The source of this transformation? A borehole.
The Kabale borehole has become a beacon of hope, offering not just water but a lifeline to an entire community. The impact of this newfound access to clean water is nothing short of extraordinary, touching every aspect of daily life in Kabale.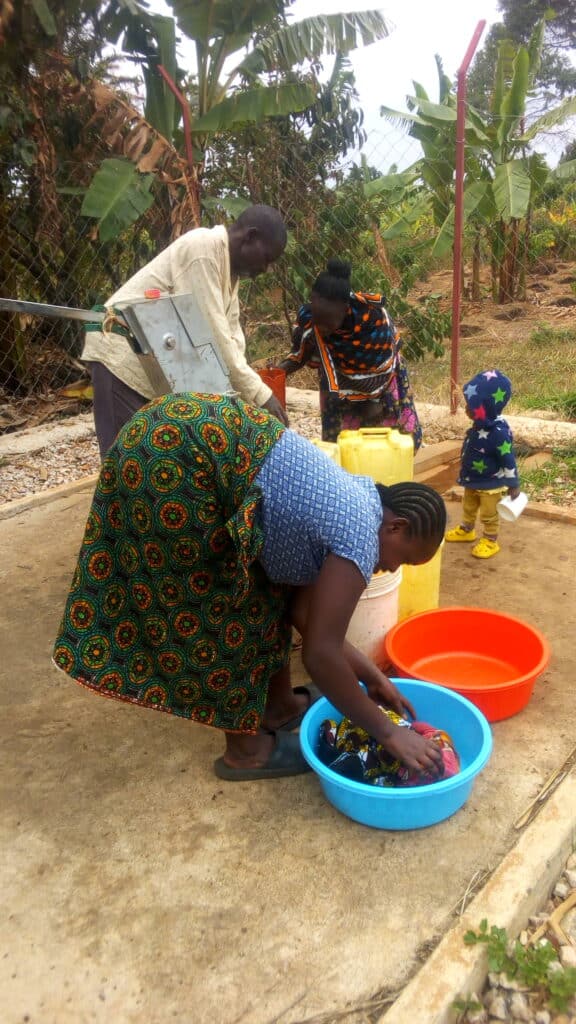 Water, the Elixir of Life:
Water is a fundamental necessity, a basic human right. Yet, for countless impoverished communities worldwide, access to clean, safe drinking water remains a distant dream. The statistics are staggering:
2.2 billion people lack access to safely managed drinking water services.
4.2 billion people experience severe water scarcity at least one month a year.
Around 700 million people worldwide could be displaced by intense water scarcity by 2030.
These figures are not just numbers; they represent individuals, families, and entire communities struggling for survival.
The Struggle of Yesteryears:
A few months ago, the residents of Kabale faced a grim reality. Water, an essential element of life, was a scarce commodity that demanded great sacrifices. Families had to trek 4-5 kilometers to reach the nearest water source—an arduous journey under the scorching sun or torrential rain.
Fetching water was not just a daily chore; it was a physical and emotional ordeal that left little room for other pursuits. The simple act of washing clothes or bathing became a luxury reserved for once a week, and even that meant venturing to the nearby river.
A Beacon of Hope: The Kabale Borehole:
The Kabale borehole changed everything. It is a testament to what a single initiative can achieve when fueled by determination and compassion. The borehole brought clean, accessible water to the heart of the village.
For Anitha and countless others, the borehole represents more than just convenience; it signifies a brighter future. Now, children can be seen working alongside their mothers, joyfully fetching water from this newfound treasure. The days of long, grueling journeys for water are gone, replaced by the simple pleasure of turning on a tap.
A Ripple Effect:
The impact of the Kabale borehole extends far beyond quenching thirst. It has unleashed a wave of transformation across the village. Families can now wash their clothes and bathe daily, promoting hygiene and health. Cooking and sanitation have improved, reducing the risk of waterborne diseases.
Moreover, the borehole has liberated valuable time and energy. With water readily available, women and children have more time for education, income-generating activities, and pursuing their dreams.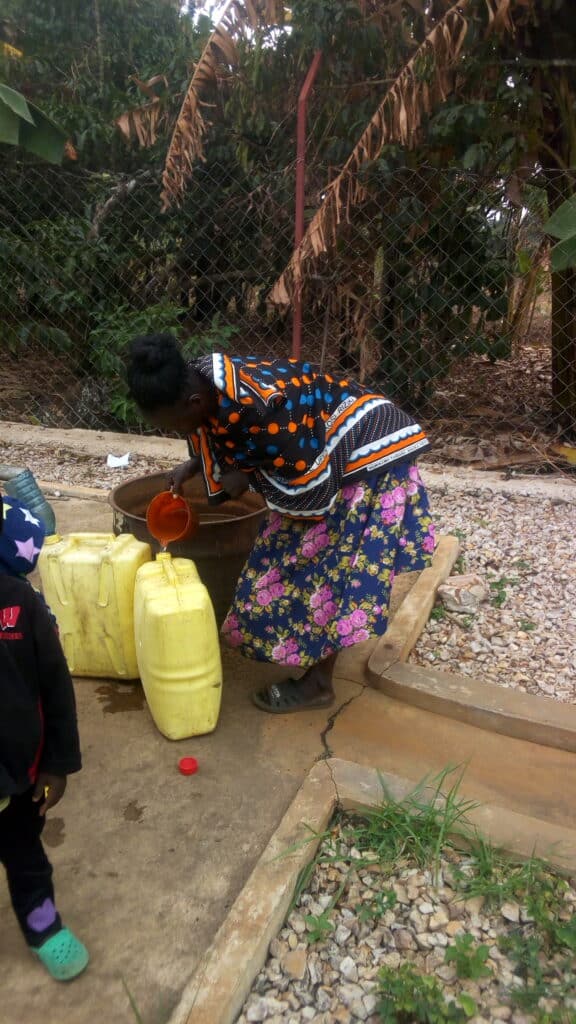 Conclusion:
The story of the Kabale borehole is a story of resilience, hope, and change. It serves as a stark reminder of the global water crisis that millions face daily. Yet, it also stands as a testament to the difference that can be made when communities, organizations, and individuals come together to address this pressing issue.
The borehole has not only quenched the villagers' thirst but also ignited a spark of possibility. It's a testament to the transformative power of access to clean water, and it serves as an inspiration for communities worldwide.
The journey to address the global water crisis is far from over, but the Kabale borehole reminds us that change is possible—one drop at a time.