Paying it Forward
The Kadima Group on the island of Zanzibar is made up of farmers who raise pigs. In 2016, with a loan, the group built a slaughter house processing pork. In 2018, the group received a loan from MPA for a grain mill. The mill allows the farmers to purchase raw material in bulk and process quality animal feed at reasonable prices. Farmers can receive loans in the form of animal feed which they pay back after selling their pigs. This provides startup capital for those with low incomes for piggery rearing.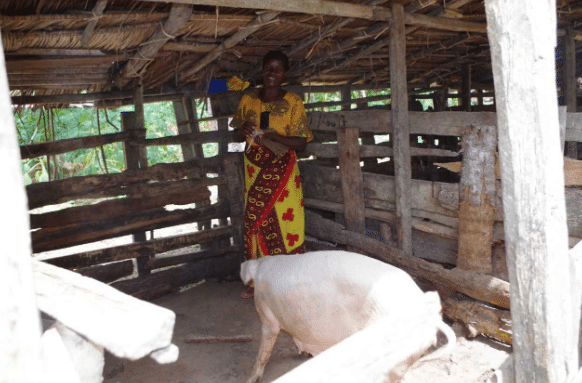 As a result of the improvements to the farm, the Kadima group sees many benefits.

1. Farmers have time for other social economic activities. It takes less than 1 hour to do pig feedings rather than a whole day when they had to buy food from the miller in town.

2. The project also provides veterinary medicines (for worms, nematodes,) and water to the site, improving productivity at a low cost to farmers.

3. This venture provides a market for the pork. Zanzibar has a high tourist business and hotels look for high quality local supplies. Since Kadima's slaughter house and butchery are fully licensed by the Zanzibar food and drugs authority ZFDA, every farmer is guaranteed a market for their pork production.
"I express my sincere gratitude to MPA for their generosity to KADIMA group. This project is a valuable one. The fibers that held these farmers together has been the communal sharing of resources while they owned pig projects individually. In the future, we want to turn this project into a microsavings cooperative society. Farmers will be able to save some money from sales proceeds. The savings will be their shares in the Kadima savings society. As a registered group they will also be able to access other opportunities provided by government agencies such as group Health insurance, and other social political activities."

– Amos, Director of KADIMA