During the exciting momentum of our Challenge Match Campaign, we were honored to see Ascension Healthcare enthusiastically join forces with our team, forging a partnership in support of our Health Programs. Ascension Healthcare, renowned advocates for high-quality healthcare, showcased their commitment by collaborating for a compelling seminar that delved into the stark realities of healthcare disparities in the poorest communities of Africa. This eye-opening session illuminated the profound challenges faced by those in underserved regions, shedding light on the critical role effective health programs can play in enhancing access and fostering better health outcomes.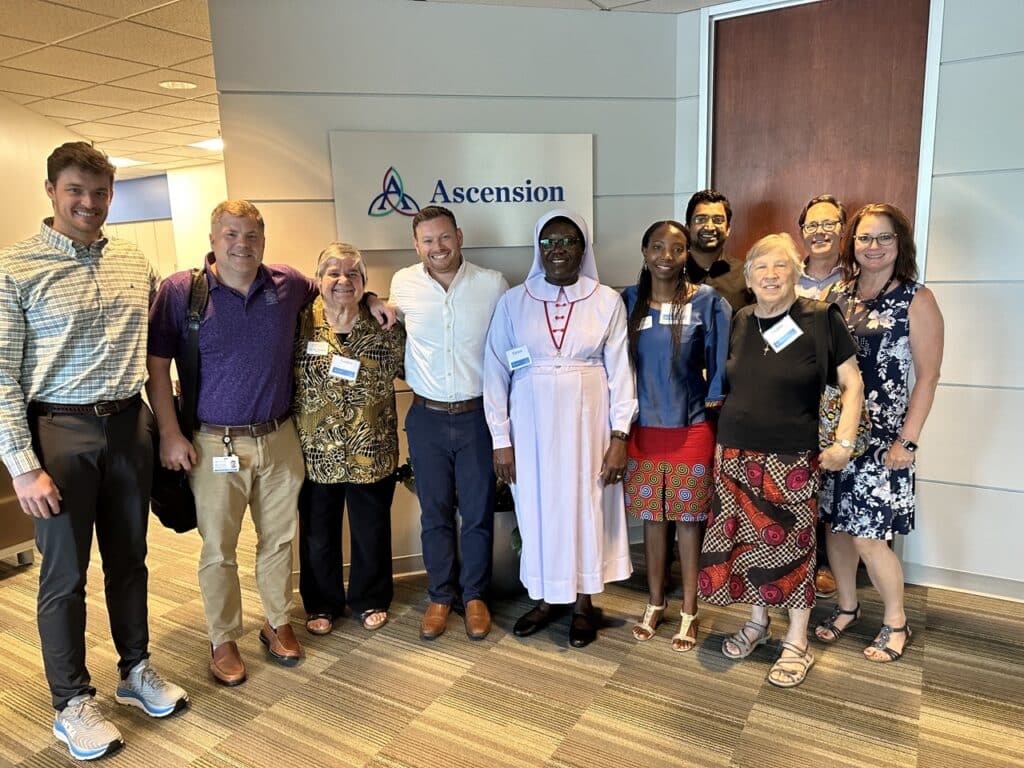 As we continue our mission, this collaboration serves as a shining example of what can be achieved when like-minded entities unite for a common cause. Together, we are poised to create a brighter and healthier future for underserved communities, demonstrating that collective action can truly make a difference in the world of healthcare.
Who is Ascension Healthcare?
Ascension is committed to delivering compassionate and personalized care for all, especially those who need it most.
At Ascension, our commitment to patients and families begins with the doctors, nurses and care teams serving in our hospitals and care sites across the country. Our Catholic identity and healing Mission call us to care for everyone with dignity and respect, valuing those we serve and those we serve alongside.
Our national presence enables clinicians and caregivers to share best practices and innovations to ensure that we are providing the right care, at the right time and in the right setting.
We are committed to an inclusive culture that recognizes and celebrates diverse talents and perspectives. We are called to serve. We are Ascension.