What a night it was! The 17th Gala of our organization was a resounding success, and we would like to extend our gratitude to all who joined us in person and virtually to celebrate this milestone.
The energy in the room was electric as we welcomed guests from all over the world, both old and new friends, to our annual event. The night was filled with delicious food, lively music, and inspiring speeches.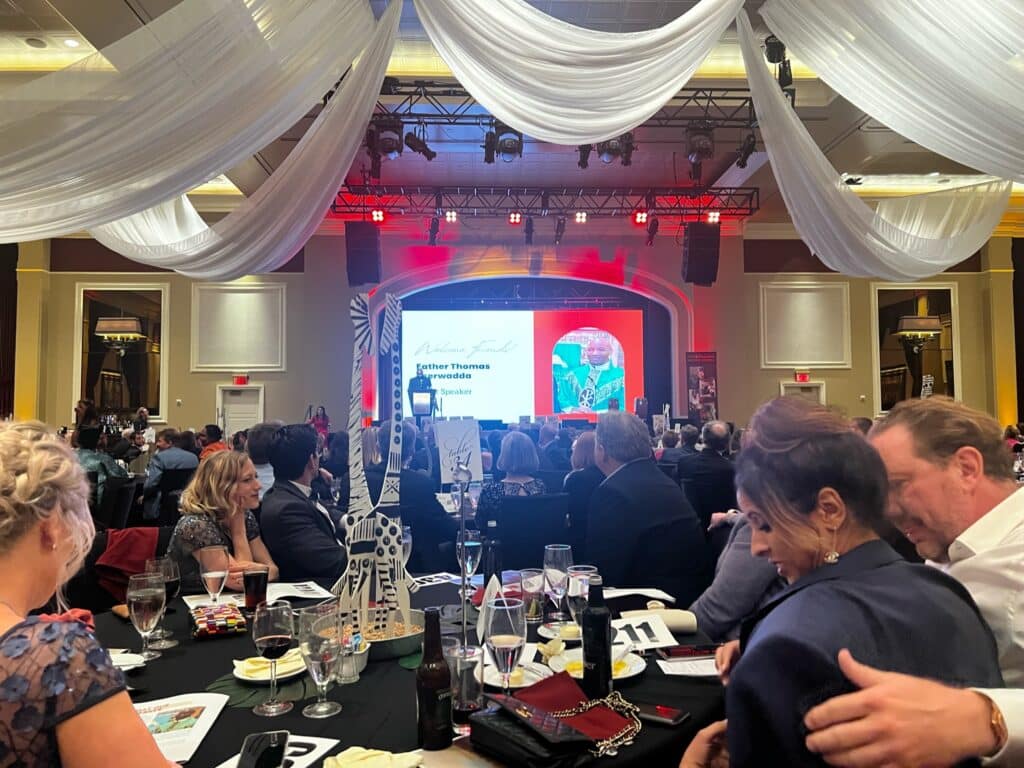 But perhaps the most meaningful part of the evening was hearing from Father Thomas and learning about the impact a Living Loan has had on his family.
As the night wound down, we couldn't help but feel grateful for the incredible community that we have built. We're already looking forward to next year's gala, which will be held on April 13th, 2024. So mark your calendars now and plan to join us for another unforgettable night of celebration.
In closing, we want to say thank you once again to everyone who made this year's gala such a success. We couldn't have done it without your support, and we're already counting down the days until we can do it all over again. See you in 2024!